When food vendors, manufacturers, suppliers, and retailers are faced with excess inventory, closeout products, or otherwise unsaleable goods, they use food brokerage services like those offered by Marvell Foods to fill in the gaps and minimize profit loss.
Food brokers act as the middle-person between food-related businesses and other companies or businesses, in turn alleviating the costly issue of stagnant inventory by finding new buyers through alternative, secondary markets.
As wholesale food liquidators, food brokers are able to assist in the profitable sale of all types of inventories, including:
Discontinued products

Expired products

Food liquidation and closeouts

Overproductions

Products with packaging updates
The result: food companies don't have to waste time, space, or money on unnecessary storage, and they're able to secure a profit on items that they otherwise might not have been able to sell. 
Get to Know Marvell Foods, a Leading Closeout Food Buyers Company
Florida-based Marvell Foods is one of North America's leading closeout food distributors, working with food manufacturers, processors, co-packers, and other food producers to help maximize ROI on miscuts, off-spec products, overruns, and products sitting in warehouse and cold inventory storage. We also offer support with products from other industries, including pet food ingredient sourcing and international imports and exports.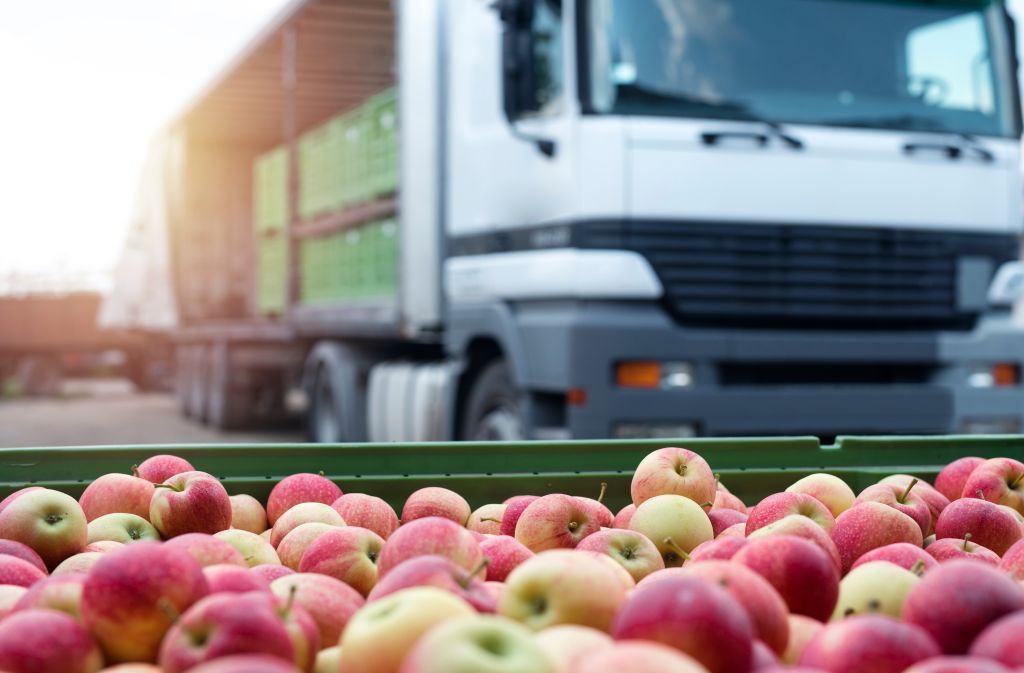 From bulk canned goods, frozen foods, and wholesale packaged items to meats, baked goods, and dairy, Marvell Foods are industry experts at buying and selling otherwise unsaleable items helping companies mitigate loss, reducing write-downs or even complete write-offs.
What makes us so successful as excess stock buyers? It all comes down to our network. Marvell Foods works closely with the nation's top food manufacturers/suppliers and distributors,
plus a huge array of related vendors. With more than thirty years in the food industry, and as a third-generation family-owned company, we have an unparalleled network of buyers coast to coast, and internatinationally. We know exactly where to go with difficult to sell products, whether it is a super niche product, close-coded products or even out of date. There's a very good chance we have buyers for whatever it is you need to sell.
Common food issues that Marvell Foods provides solutions for include:
Close coded, expired, dating issues

Off spec production

Insurance and salvage claims

Food overruns

Packaging changes

Past code, excess freezer inventory
With offices coast-to-coast and creative options for turning a profit on excess and unsaleable goods, we help meet the food liquidation needs of vendors all around the country. We are also a USDA food subcontractor/supplier, and a federal & state supplier provider—prison systems, food banks, commissaries, churches, school food programs, and more.
So, why choose Marvell Foods? We're a multi-generation, woman-owned business with operations across the country and more than three decades in the food industry. As one of the nation's leading food salvage companies and surplus food wholesalers, we have unique expertise in alternative and secondary food markets, and can provide strategic advisory services about the best alternative solutions for your excess product.
Whatever your role in the food industry, we can work with you to minimize waste, purchase or sell stagnant inventory, clear your storage and freezer space and improve your company's ROI by alleviating your company with nuisance products and inventory.  Marvell Foods caters to food manufacturers, suppliers, co-packers, producers, wholesalers and retailers, discount retail stores, and the prison system, as well as other institutional entities and organizations, including food banks.
What is Our Role as Closeout Inventory Buyers?
A closeout is a process used to reduce the amount of inventory and, ideally, bring it down to zero—all at maximum profit to the retailer.
At Marvell Foods, our closeout food buying services include, among other types of food entities, food retailers, grocery stores, food manufacturers, and others in the industry find new buyers for existing closeout goods. We do this in two key ways:
Salvage closeout:

Selling items that are damaged, outdated, or otherwise extremely limited in their purchase potential. Since these items can't be placed on the floor and sold to everyday shoppers, we buy them and sell them to a number of national outlets, including discount stores and independent outlets.

Unsold excess:

For items that aren't damaged but that simply aren't selling well, sometimes, other times we'll broker them and sell to a new pool of buyers in a wide range of categories, in alternative secondary markets, domestically, including Mexico and Canada, or even internationally, such as a variety of South American countries. 
As closeout food liquidators and an experienced overstock food broker, we're pros at finding buyers, outlets, distributors, wholesalers, and retailers who are looking for the items that may be sitting in storage at another retailer. In turn, we help turn potential profit loss into profit gain—all with minimal effort on the part of our clients.
What is the USDA Food Program? 
Our services also extend to ensuring the food supply chain reaches those in need. Marvell Foods is a proud, prominent, and significant subcontractor/supplier for proteins and dairy products in the USDA Farmers to Families Food Box program, which helps connect the dots between farmers, food distributors, and hungry families.  
In America, the number of people facing food insecurity in 2020 was estimated to rise above 50 million, including 17 million children. This is largely due to the COVID-19 pandemic and its significant economic and commercial impacts. In response, the USDA partnered with farmers, ranchers, specialty crop producers, food processors and distributors, and non-profit organizations to ensure that Americans have access to the fresh and wholesome food they need.
We are honored to be doing our part. To date, Marvell Foods has facilitated the distribution of nearly 15 million pounds of food for the Farmers to Families Food Box program, and we will continue to support the USDA and hungry Americans for as long as our services are needed.  
How Marvell Foods Has Assisted Companies During the Pandemic
In addition to the pandemic's impact on food insecurity, COVID-19 has also left restaurants, bars, hotels, and others in the food services industry with a costly excess of food products and food-related supplies sitting dormant.
As part of our efforts to help mitigate supply chain disruptions during COVID-19, we have also been working to assist companies by helping sell food, which is a depreciating asset, and turn those goods into much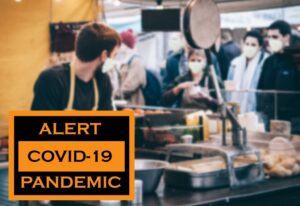 needed cash. The Food Service Sector was drastically impacted during Covid — as the Cruise Line Industry came to a stand-still, as did movie theatres, large arenas, sports venues, and others who needed to shutter their doors.
These venues as well as the manufacturers who supplied products to these entities were faced with multiple problems — the buyers had an overload of inventory, storage issues and no customers.
Manufacturers were faced with employee layoffs as production was not only cut drastically but also impacted by Covid infected employees, with many processing plants having to cut production and in many cases completely close.
Marvell Foods provided critical services helping to resell or even repurpose Food Service packed goods and rerouted these items for sale and distribution in the retail arena, in some instances this even included the Farmers to Families Food Box Program. By doing so, Marvell Foods helped companies maintain some level of cash flow at a time when the entire industry, along the entire food supply chain was drastically disrupted.
How Can a Food Broker Alleviate Costs and Help Mitigate Losses from Food Production Errors? 
Food production errors can lead to huge losses for businesses in the food industry.
We believe that part of what makes a good food broker is being able to supply our customers with an extensive network of buyers and other outlets that are there to prevent major profit loss from these types of instances. This includes production and packaging errors related to:
Mislabeled ingredients

Mislabeled portion sizes

Improper product identification

Improper or mismatched labels
We can also offset losses due to "short-coded" food—i.e. food that is nearing its expiration date but is still perfectly safe to consume. We've developed a highly specialized, unique niche in moving hard-to-sell products, and can efficiently broker these types of deals regardless of inventory size or type.
How Can Salvage Food Brokers Assist with Insurance Claims? 
Another key part of Marvell Foods is salvage food services. As salvage food brokers, we help mitigate large-scale property losses, such as those due to unanticipated forces of nature like fires, floods, and earthquakes. 
How this works depends on market conditions and extenuating circumstances, but usually takes place in one of three ways:
Salvage is turned over to the insurance provider:

Insurance companies pay out some or all of a policy's limit and take ownership of the damaged inventory. Then they work with us to achieve some profit from the damaged goods.

Salvage is retained by the company:

Companies work with us directly to secure as much revenue as possible from the damaged goods after being paid out a portion of their policy limit (whatever the total is less the assumed value of the damaged goods).

Salvage is managed in an underinsured loss:

Companies take an insufficient policy pay-out and then work with us to salvage items.
We help businesses recoup as much money as possible from damaged inventories, providing our clients the unique opportunity to take advantage of uncommon but substantial options when dealing with salvage and insurance claim products.
How Can Food Overstock Liquidation Help Recoup Losses? 
Food product testing, when a manufacturer or retailer is experimenting with a new product line is standard practice in the industry. But what happens to products that don't pass the test? With readjustments of ingredients and spec modifications being par for the course, companies often find themselves with thousands of pounds of now perfectly safe and usable, but unsaleable products—and generally, little idea what to do with it.
This is where Marvell Foods comes in. We can help offload overstock food for sale due to new product testing, including refinements and readjustments on the way to meeting new product launches and adjustments in existing product lines. Marvell Foods has, and can almost always sell these types of products that might otherwise be thought of as waste or a complete write-off. 
What are Expiration Dates and How Strictly Should they Be Followed?
Expiration dates are established and printed by manufacturers and are meant to convey to retailers when a product is no longer at peak taste and freshness.
While it seems simple, there are a lot of harmful misconceptions about expiration dates, and it's estimated that more than 90% of Americans waste food due to these misconceptions. Likewise, an estimated $900 million worth of "expired" food is removed from retail shelves every year—most of it likely still safe to consume.
We help reduce food waste due to expired food, with these types of foods representing one of our bestselling product groups to alternative and secondary markets.
What Should You Do with Excess or Expired Pet Food?
Generally speaking, given the size of Pet Food packaging, 5 – 50 # bags, storing excess and out of date pet food can be costly for businesses. Fortunately, we have years of experience helping businesses in the pet food industry find new buyers for their excess or out of date inventory, which can lead to many significant benefits, including:
Clearing out warehouse space

Earning money instantly

Mitigating profit loss

Removing worries over what to do with excess or expiring food
We offer both short-term solutions and long-term benefits for businesses who find themselves in this situation, including creative workarounds that don't rely on direct to consumer sales. It's one more challenge that we help food businesses solve, and one more specialty we are proud to offer to our customers.