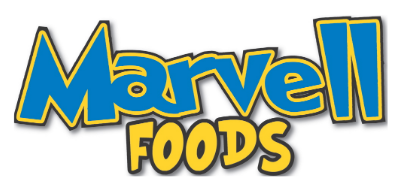 The Nation's Leader in Surplus, Seconds, Salvage, Opportunity & Spot Buys
Specializing in Short-Coded, Past "Best-Use-By" Dates and Discount Products
—-———————————————————————————————-—
Salvage Grocery Stores: Benefits for Food Manufacturers AND Consumers
Grocery costs are rising, not just for everyday citizens, especially Americans suffering from food insecurity. Rising food costs also impact manufacturers, suppliers, co-packers, distributors, and retailers.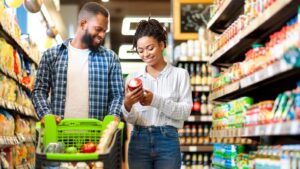 For consumers, that means looking for new ways to save money, particularly on everyday staples. One lesser-known shopping alternative to rising grocery expenditures is salvage grocery stores and discount supermarkets, which offer clearance prices on everyday items that might have gone to waste through traditional retail outlets.
To begin, a "salvage grocery" store is synonymous with a "discount grocery store." So what exactly is a "salvage grocery store," and what does it offer differently than a "traditional" supermarket or grocery store? This article will discuss the benefits, common misconceptions, and insider tips on saving potentially significant money for consumers who shop at salvage or discount grocery stores.
What Are Salvage Grocery Stores? 
A salvage grocery store, also known as a "grocery clearance center," is a non-traditional grocery store specializing in products that, for one reason or another (explained more below), cannot be sold in a top-tier supermarket. Types of products that can be stocked at salvage food stores include:
Bulk Food
Imperfect Produce (perfectly edible)
Surplus and Seasonal Products
Store Closeouts (funneled from "other top-tier" supermarkets)
Products that have undergone "packaging change."
Products that are near or past their "best by," "use by," or "sell by" date (also, perfectly wholesome and edible, just shorter shelf-life)
Many salvage grocery stores also sell other discount food and goods, such as pet food, home essentials, and health and wellness products.
Of course, saving money on food should never mean putting your health at risk, which is why it's important to note that just because a product is sold through a salvage grocer doesn't mean it's unfit for consumption.
The USDA oversees salvage grocery stores just like traditional grocery stores. This means consumers are assured of the same level of food safety as any top-tier supermarket.
Food items at salvage grocery stores – even near or past expiration date(s) – still meet general food safety guidelines. As further reassurance, salvage grocers must take all of the precautions as traditional grocers to ensure that their products meet essential health and safety standards.
Another common misconception about salvage groceries is that you can only find obscure, off-brand items. This is entirely false. Salvage food stores carry many of the same products as traditional grocery stores, including leading brand names.
Benefits for Consumers That Go Beyond Saving Money on Food 
At Salvage and Discount Grocery Stores, it's common to find products priced at half-off their original price or more. Saving money on food isn't the only benefit salvage, and discount grocery stores offer. They also play an essential role in supporting local communities and contributing to environmental sustainability initiatives. Further, they help consumers do their part to reduce food waste by purchasing perfectly safe products that might otherwise end up in a landfill (a significant contributor to climate change).
Another advantage of shopping at a salvage grocery store or a discount supermarket is the availability of unique items, such as limited edition snacks and seasonal items required to be on the shelves of a traditional supermarket for a particular holiday time and season. For example, if you love the packaging of goods – food or otherwise, from Easter, Thanksgiving, and Christmas, you're in luck. These items, unsold at traditional supermarkets, all find their way to salvage and discount grocery stores.
Benefits for Manufacturers and Retailers to Sell Secondary Food Products
There are advantages to manufacturers and retailers to using a secondary market food broker. For example, here are some things to consider:
Clearing slow or no-moving inventory that is occupying expensive storage space
Recouping investment on goods that might have to be destroyed – eliminates labor to move and dispose of food items
Improve bottom while rotating inventory, earning fast cash on stagnant goods.
Draw customers, and improve store traffic with discounted food items.
Food Brokers, like Marvell Foods, are an excellent resource for ensuring that stores are stocked with safe-to-sell and consume products at discounted, consumer-friendly prices. 
At Marvell Foods, we maintain an extensive network that allows us to find new buyers for products that can't be sold through traditional routes. Buying and selling secondary food products accomplishes many business goals while meeting pressing consumer demands concerning pricing, food insecurity, and instability.
Contact Marvell Foods to explore how we can help you buy and sell products in the secondary food market to improve your bottom line.