If you're in the food manufacturing industry, you're probably at least somewhat familiar with retail food brokers. To appreciate the value of food brokers, understanding the differences  between brokers and distributors and how these entities operate in the larger food supply  chain is essential. A food broker has the critical role of pitching and selling your products to retailers. Some work as specialty brokers, such as frozen food brokers or closeout food  brokers, while others offer more general services. In either case, brokers are tasked with  getting your products onto shelves, including negotiating prices and getting you the best deal.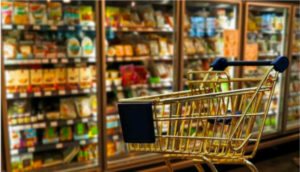 Brokers and distributors both offer solutions for selling your products, but  there's a fundamental difference in  doing it. Retail food brokers operate similarly  to outsourced sales teams by marketing your  products to buyers and facilitating deals on  your behalf with prospective retail outlets. On  the other hand, distributors buy your product  outright and then resell it for profit.
Both service providers offer different  solutions for selling your products and  getting them into the hands of consumers. When choosing to work with  one over the other, consider how hands-on  you want to be in the logistics of getting your  product to market and your potential profit  margins. With brokers, you could make  more, but generally speaking, you'll be  responsible for the distribution. However, as  part of the deal-making process, a good  food broker has relationships with truckers  and logistics and can handle this aspect of a  deal/sale. With distributors, you'll likely net  less profit, but they'll do all of the heavy  liftings in getting the product to the stores.
Many food manufacturers, co packers, suppliers, and producers of niche food products and goods often don't have the budget for full-time, in house sales and marketing teams. With food  brokers, you get the advantages that come  with years of industry experience, all of their  relationships, and connections that facilitate  the sale of your products.
BENEFIT #1: THEY HAVE A LONG ESTABLISHED NETWORK OF  CONNECTIONS  
Brokers have already done all the hard work of establishing relationships with  buyers. When you partner with a food  broker – especially one with a proven  reputation with years of experience, you'll be  able to take advantage of those connections  and save time and trouble. This is useful for  all food sales, particularly in salvage and  closeout sales, which is a niche industry that  requires years of nurturing and cultivating  relationships.
BENEFIT #2: THEY OFFER EXPERTISE IN  SALES AND MARKETING COMMISSIONS
Another drawback: they may  represent competing manufacturers, so while  they'll always do their best for you, they  won't necessarily prioritize your products the  same way you would.
To be clear, though, Marvell Foods does not charge upfront costs. Marvell Foods is only compensated upon a  sale. Depending upon the goods or  products, Marvell Foods is also a potential  direct buyer of your company's products and  goods. In other instances, it may act as a  broker to one of its many national and  international customers cultivated over more  than thirty years in business.
BENEFIT #3: THEY FREE UP YOUR TIME –  SO YOU CAN DO WHAT YOU DO!  
There are only so many hours in a day, and  you've likely got enough to deal with already.  Let's say you are the producer of an "artisanal" or specialty "craft" product,  and let's say, for example, the sales of  your product are not what you hoped, and  you are seeking to offload these goods.  Chances are you will have a hard time  finding a bulk buyer. A good food broker will  already have a network to present your  goods instead of you or someone in your  company spending hours, days, weeks, and  even months cold-calling, trying to find a  buyer for those goods. And, if this product  has short-coding or "soon to expire" or "best  use by date" is rapidly approaching, your  company will not have the time to waste  finding a bulk buyer. You need to ask  yourself, "how much is my time worth, or  that of a member of my organization"? Every  day these products remain on the shelf or in  inventory, the value diminishes significantly.
MOST FOOD BROKERS CHARGE AN  UPFRONT FEE – MARVELL FOODS DOES  NOT!  
Generally speaking, the biggest negative of working with a food broker  is probably cost. Most brokers come  with up-front and monthly fees and per-sale
BENEFITS OF WORKING WITH A RETAIL  OR CLOSEOUT FOOD BROKERS  
Your business can gain tremendously from  working with a food broker. These are some  of the most significant benefits.
THE BOTTOM LINE – WORKING WITH  FOOD BROKERS  
When working with brokers, the pros almost always outweigh the cons.  What you spend on broker fees (which Marvell Foods DOES NOT charge),  you save by not having to maintain an in-house team or dedicating a person to try and  find a buyer for your one-off or short-coded  products. And while they might represent  other clients, they have an incentive to get  your products sold.
CONTACT US TODAY TO FIND OUT HOW  MARVELL FOODS CAN HELP YOU NOT  ONLY SELL YOUR PRODUCTS BUT USE OUR SERVICES TO HELP YOU BUY RAW  MATERIALS FOR YOUR MANUFACTURING PROCESS. 
CONTACT:
MARILYN RAYBIN
561-213-2289 | MARILYN@MARVELFOODS.COM